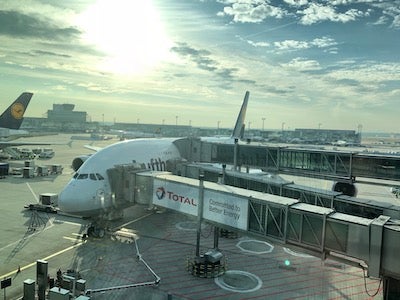 The Department of Modern and Classical Literatures and Cultures offers a range of study-abroad options for each of our programs. Through standing agreements, Rice provides students with access to prestigious institutions and challenging courses in the European Union and across Latin America, such as SciencesPo in Paris and the University of Leipzig and Humboldt University Berlin in Germany. Studying abroad for a summer or a semester, or perhaps even for an entire year, is an invaluable and culturally immersive experience like no other. Our students regularly study in Germany and France, in Spain and across the Caribbean and Latin America, from Cuba and Mexico to Argentina and Brazil. 
While students may organize their own study abroad experience, they often prefer one of the more structured options offered through our department. Each of these options is either run by Rice faculty or has been closely vetted by Rice. We also aim to make your study abroad experience as cost-neutral as possible. Depending on the individual program, we offer fellowships covering much of the cost of study abroad and we also help with any financial aid applications and procedures.
Below are some of the options available to our students. For any questions you might have, it is always best to contact the Program Advisor of your respective major.
Intercollegiate Center for Classical Studies at Rome
Students in the Classical Studies program are encouraged to study for a semester at the Intercollegiate Center for Classical Studies, which maintains programs in Rome. Courses in Greek and Latin at the intermediate and advanced levels are offered in both of these programs. Students in Rome are required to take at least one ancient language course. The centerpiece of the Rome program is the "City Course," which is an introduction to the history, archaeology, and monuments of the city of Rome in antiquity. In this course students take weekly field trips to sites and museums in and around Rome plus extended trips to Sicily and the Bay of Naples area. For further information about both programs, including scholarships and other courses that are offered, please consult the Duke Overseas Studies website. Also, please contact Hilary Mackie for any additional questions you might have.
Study Abroad in Athens
In addition to Rome, Classical Studies also offers study abroad opportunities in Athens. Rice is a member organization of The American School of Classical Studies at Athens, and we also cooperate with the International Center for Hellenic & Mediterranean Studies. For additional information, please contact Harvey Yunis.
The Clyde Ferguson Bull Traveling Fellowship in French Studies
The Clyde Ferguson Bull Traveling Fellowship, endowed by a French Studies major in the Class of 1926, allows students to spend a summer, semester or a full academic year at an institution of higher education in France or the Francophone world. Each year, four to five students make use of this opportunity. For one semester, the current value of the fellowship is $10,000. For the full academic year, the current value of the fellowship is $20,000.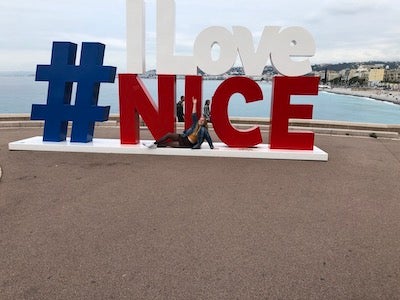 Students can choose any study abroad program, or institution of higher education, but the Program Advisor will need to approve the course of study in advance. Rice also has an existing exchange agreement with Sciences Po in Paris, one of the most prestigious institutions of higher education and research in the French-speaking world.
To apply for the Clyde Ferguson Bull Traveling Fellowship, please contact Julie Fette, the Program Advisor in French Studies.
The Leonardon-Magne Scholarship Program
The French Studies program provides access to the Leonardon-Magne Scholarship Program of the Alliance Française, which is open to freshmen, sophomores, and juniors with two years of college French. For further information, and any other study-abroad opportunities in French-speaking countries, please contact Julie Fette.
The Rebecca Elnekave Cassel Endowed Scholarship
All Rice students have access to the Rebecca Elnekave Cassel Endowed Scholarship, which is administered by the Study Abroad Office. This scholarship is intended for students to travel to France or a Francophone country with an approved program to enhance their ability to function in French in their chosen field of study. For additional information and how to apply, please contact the Study Abroad Office.
The Leipzig Summer Fellowships
Through several generous endowments, the German Studies program offers the Leipzig Summer Fellowships. These fellowships allow students in the German Studies program, or German language students at Rice, to attend an eight-week, intensive summer language program at the University of Leipzig's renowned Herder Institute. The fellowships are typically used for travel, housing, and tuition expenses in Leipzig. The fellowships are valued between $4,500 and $5,500 each. The courses students take in Leipzig count toward the requirements for the German Studies major (6 credit hours). Details about the Leipzig Summer Program, including information about housing, can be found here. For further information contact the Program Advisor for German Studies, Astrid Oesmann.

Study Abroad at the University of Leipzig or Humboldt University, Berlin
Rice University has standing exchange agreements with the University of Leipzig and with Humboldt University, Berlin. The University of Leipzig is one of the oldest universities in the world, founded in 1409, and counts many famous public figures among its alumni, including Goethe, Nietzsche, and Angela Merkel, but also Rice's founding president, Edgar Odell Lovett, who completed a Ph.D. in mathematics at Leipzig. Rice students are in good company in Leipzig.
Humboldt University, founded in Berlin in 1809, remains one of the world's leading research universities in the humanities and social sciences, but also in the life sciences and medical sciences. Among its alumni and faculty were the philosophers Hegel and Marx, but also the African American sociologist and civil rights activist W.E.B. DuBois and, of course, Albert Einstein and Max Planck.
Students interested in spending a full semester, or even a full academic year, at either the University of Leipzig or Humboldt University should contact the Program Advisor, Astrid Oesmann.

Study Abroad in the Caribbean and Latin America
Students in Latin American and Latinx Studies can spend at least one semester studying at a Rice-approved study abroad program in which the primary language of instruction is Spanish, Portuguese or, in some circumstances, French.
Since 2012, students have gone to Cuba, Mexico, Nicaragua, Costa Rica, Brazil, Chile, Peru, Argentina, and Ecuador.
Once students have identified a country and program for their study abroad semester, they will work with the Program Advisor to find the right courses at Rice to prepare them intellectually, including language courses in Spanish, Portuguese, or French. For additional details, please contact the Program Advisor for Latin American and Latinx Studies, Sophie Esch.
The Rice-Madrid Program
The program in Spanish and Portuguese offers a unique academic and professional experience with a faculty-directed program in the Spanish capital, Madrid. This study abroad program provides Rice students with 6 credit hours that can count toward their major or minor in Spanish and Portuguese. Directed by Rice's own Luis Duno-Gottberg, undergraduates spend six weeks in Madrid, normally from late May to early July, where they take one advanced course on Spanish culture and society and a second course in the form of a full-time internship at a Spanish company or NGO. Students will be placed in their internships based on skills, interests, and professional goals, with possibilities ranging from finance and banking to education as well as social and health services. While in Madrid, students are provided with home-stays for the duration of the program with carefully pre-screened Spanish families, and there is also a range of weekly cultural activities and field trips.
Although currently limited to 15 students in total, the program is open to students of any Rice major. Interested students should be able to communicate above Intermediate II level Spanish, and preference is given to students registered in an upper-level Spanish class at Rice during the preceding Fall semester. Several Rice fellowships are available to offset the program costs, and students who receive need-based aid during the academic year are eligible to receive financial aid for summer coursework. Pell Grant recipients may apply for Pell grant funds toward summer session costs. Interested students should contact Luis Duno-Gottberg to schedule a short interview.
Study Abroad in Cuba
Unique among American colleges and universities, Rice offers a regular field research trip to Cuba that is connected to the course SPPO 375, Trends in Contemporary Cuban Culture, and cross-listed with FILM 339 and HART 304. The research seminar explores contemporary trends in Cuban culture through literary texts, films, music, and works of art, examining the ways in which politics and the practices of artistic representation intersect in post-revolutionary Cuba.
This seminar includes an optional research trip to Cuba which provides an opportunity to focus on the historical developments that have shaped contemporary Cuba and develop an appreciation of the multiple cultural expressions of contemporary Cuba. The class is limited to 15 participants, and an interview with the instructors is required to participate. Interested students should contact Luis Duno-Gottberg to schedule a short interview.